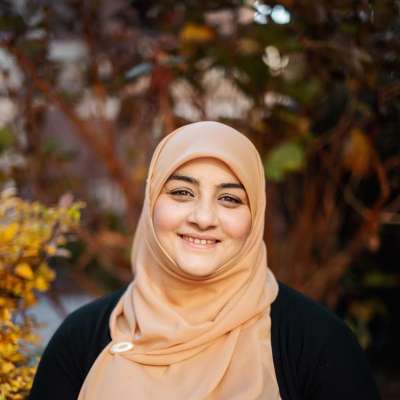 Biography
Dr. Venus Mahmoodi is Licensed Clinical Psychologist, Clinical Supervisor, and Managing Director of the Khalil Center-New York City office. She cares for individuals and couples to alleviate distress from a wide range of mental health challenges, including anxiety, depression, trauma and post-traumatic stress, and emotional dysregulation. In her clinical practice, Dr. Mahmoodi utilizes a range of interventions to manage symptoms depending on the needs of the patient, from insight-oriented techniques to effective coping strategies. She has specialized training in reproductive mental health, including perinatal loss and infertility, and childhood trauma.  Furthermore, she is building expertise in interpersonal psychotherapy for low-resource communities as well as Islamically-integrated psychotherapy for the Muslim community.
Dr. Mahmoodi is also an Affiliate Scholar with the Global Mental Health Lab and Adjunct Assistant Professor of Psychology at Teachers College, Columbia University, where she engages in several research projects focused on perinatal mental health, teaches graduate-level courses, and mentors students. Dr. Mahmoodi's research focuses on perinatal mental health in the Muslim and global communities, including understanding sociodemographic characteristics, finding effective interventions, and building support networks for these vulnerable groups. 
Dr. Mahmoodi completed her PhD in Clinical Psychology at the Pacific Graduate School of Psychology at Palo Alto University in California, with an emphasis in women's neuroscience and reproductive health through a collaboration with Stanford University. She completed an APA-accredited pre-doctoral internship at Mount Sinai Beth Israel in New York City, where she focused on trauma treatment in children and adults, psychiatric inpatient care, and research in child trauma. Her postdoctoral training focused on providing mental health services to women and families experiencing perinatal mood and anxiety disorders, infertility, and perinatal loss. 
Clinical Focus
Perinatal Mood and Anxiety Disorders

Perinatal Loss

Infertility

Grief/Loss

Depression

Anxiety

Trauma/Childhood Trauma

Life Transitions (job, marriage, divorce)
Modalities 
Individuals – Adults

Individuals – Adolescents

Couples

Premarital
Languages Spoken