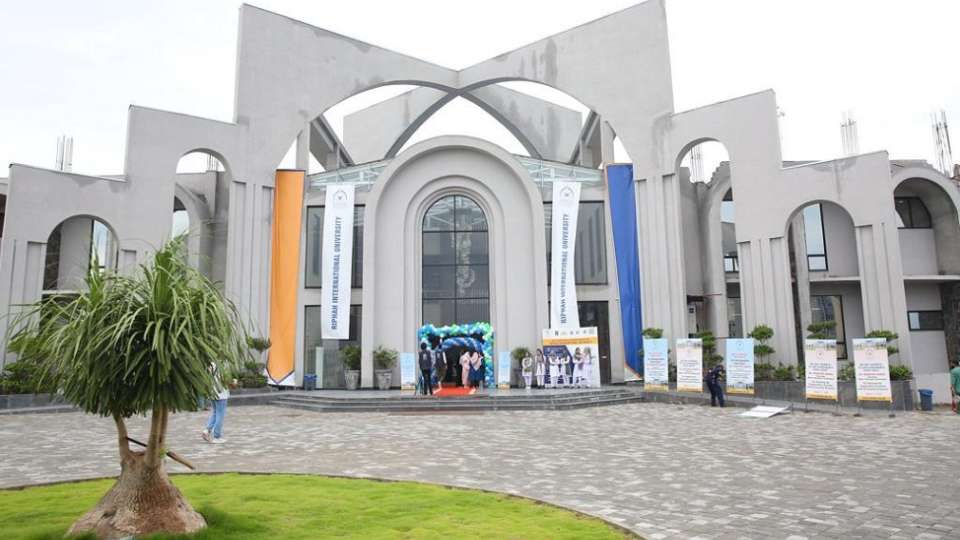 Traditional Islamically Integrated Psychotherapy
TIIP Level 1 Training
Khalil Center's signature TIIP Training is back again
Now being hosted by Pakistan's famous Riphah University right in the heart of Islamabad, Pakistan. Seats are limited and in high demand.


Register Today!
Who should take this training?
You are a perfect for this training if you fit into one of the following categories: 
Currently enrolled in a graduate program in related mental health fields (Counseling, psychology, social work, marriage & family therapy, etc.)

Mental health professional (therapist, psychotherapist, psychiatrist, counselor, etc.) 

Chaplain with a background/training in mental health

Islamic seminary graduates with a background in psychology/mental health. 
Not sure? Email Riphah University at [email protected]
Course Description
Level 1
This is a 3-day intensive on Traditional Islamically Integrated Psychotherapy (TIIP) Level 1. The training will provide students of psychology and mental health with an orientation to the foundational tenets &  principles of the model including a discussion of Islamic epistemology, i.e., a framework for reconciling disparate sources of knowledge (i.e. empirical, rational, and scriptural) within an Islamic context.  The core principles of the model will be presented that include a review of holistic schemas of health and pathology, nature of the human being, composition of the human psyche, principles of change, and role of the TIIP practitioner. 
Students will engage with practical applications of this model through two types of techniques:
Inherently Islamic approaches of psychotherapy. Inspired by the Qur'an, Prophetic Tradition, and the traditions of the scholars of the spiritual sciences (taziyah al-nafs). 

Adaptation and integration of mainstream interventions.  Methods drawn from contemporary orientations that are consistent with the foundational principles of TIIP. 
The course will also teach students to conceptualize and treat psychological dysfunction using this Islamic model.  
Interventions are designed to specifically target the elements of the TIIP ontological framework of the human psyche: 
ʿAql - cognition

Nafs - behavioral inclinations

Rūh - spirit 

Ihsās - emotions
Register Now!
Level 1 Details
Dates
Friday August 4th, 2023 - Sunday, August 6th, 2023
Tuition
Early Bird Tuition: 5000 PKR*

Student Tuition: 8000 PKR*
*The tuition cost does not include travel and accommodation expenses. Students are expected to arrange for their own transportation and lodging. 
Registration Process
Fill out the brief registration form linked below.

You will receive an email to submit your payment.

Submit your payment to the bank details below to confirm your registration.
~~~~~~~~~~~~~~~~~~~~~~~~~~~~~~~~
Bank Details:
Beneficiary: Riphah International University
Askari Bank Limited
Commercial Market Branch Rawalpindi
(Br Code: 7010)
A/C #7010-360002598
IBAN: PK78ASCM000 7010360002598
Swift Code: ASCMPKKA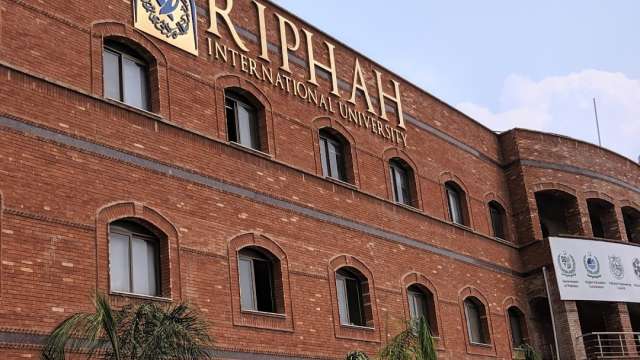 Location
Riphah International University
Islamabad, Pakistan
Riphah International University, Islamabad is a private University, chartered by the Federal Government of Pakistan in 2002. The University was established with a view to producing professionals with Islamic moral and ethical values. It is sponsored by a not-for-profit trust; namely Islamic International Medical College Trust (IIMCT), created in 1995. The first project of the IIMCT was the Islamic International Medical College, Rawalpindi, established in 1996 by its Founding Managing Trustee; Maj. Gen. (Retd.) Muhammad Zulfiqar Ali Khan, TI(M), TBt (Late).
Currently, the University has 7 faculties and various academic departments and an overseas projects.
Learn More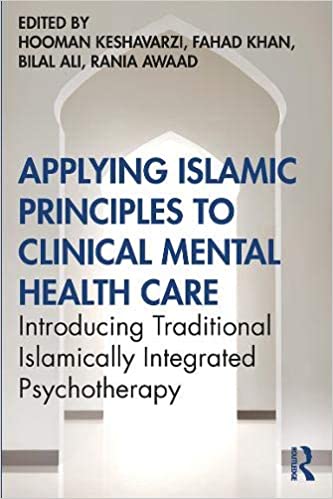 Purchase on Amazon.com
Course Textbook
Applying Islamic Principles to Clinical Mental Healthcare
Widely circulated in academic circles across the world, this text will serve as the primary reference for the TIIP training. Authored by Khalil Center leadership, this text was the first ever structured articulation of an emerging Islamic orientation to psychotherapy known as TIIP. If you plan on attending the training, we would encourage you to get your hands on this and get busy reading!