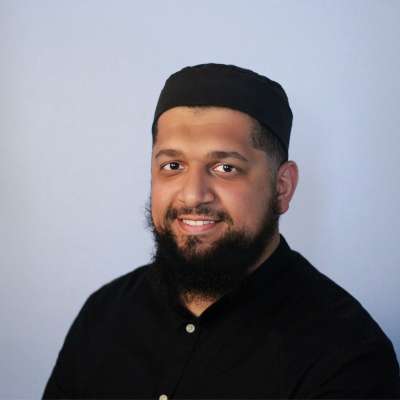 Biography
Emad Alarashi is a Registered Social Worker (RSW) with the Ontario College of Social Workers and Social Service Workers (OCSWSSW). He holds a Masters of Social Work degree from University of Toronto Factor-Inwentash Faculty specializing in Human Services Management and Leadership. Emad has ten years of experience working with diverse communities including those who identify as racialized, visible minority, newcomers, and marginalized populations and within Neighborhood Improvement Areas (NIAs) in the Greater Toronto Area. Emad has developed a deep understanding of systemic barriers impacting the health, social and economic well-being of communities. Emad works from a culturally safe, strength-based, anti-oppressive, anti-racism, human rights, and intersectionality framework to engage with and support communities' capacities.
As a Constituency Council member with the Center for Addiction and Mental Health (CAMH) Emad supports the exploration of the impacts of addiction and mental health on Muslim populations. Emad is also trained in Mental Health First Aid through Mental Health Commission of Canada, Narrative Therapy through York University Seminar Sessions, Nonviolent Crisis Intervention through Crisis Prevention Intervention, Authorized Child Protection Worker through Peel Children's Aid Society and is Certified in Positive Youth Development through Lions Quest Canada.
Emad employs common Social Work practice models into his daily practice when working with individuals, families and communities. These practice models include but are not limited to Cognitive Behavioral Therapy, Crisis Intervention Model, Narrative Therapy, Problem-Solving Model, Solution Focused Therapy, and Task-Centered Practice.
Languages Spoken