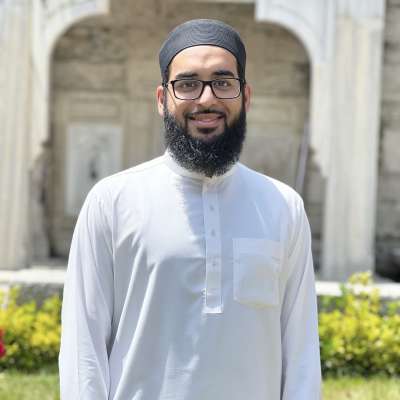 Biography
Abdullah Ansari received his undergraduate education in Information Technology & Human Resource Management at Rutgers University in New Brunswick, NJ. He has been working in the Muslim Non-Profit sector leading outreach & communication initiatives for various organizations since 2015. During this time, he has networked with dozens of religious and non-religious institutions, delivered numerous khutbahs (religious sermons) and presentations, and developed valuable interpersonal relationships with organizational leadership across the country. 
He has a background in serving Muslim Youth in America as he held several leadership positions at Young Muslims, the largest grassroots Muslim youth organization in America. Through his time at Young Muslims, Abdullah was afforded the opportunity to serve the spiritual and intellectual needs of young Muslim Americans both on a local and a national level. Alongside his youth work, Abdullah has extensive experience giving Da'wah and doing relief work across the country in partnership with several organizations such as WhyIslam and ICNA Relief USA.
Abdullah currently serves as the Director of Marketing & Communications for Khalil Center nationally, ensuring brand growth and consistency across a diverse set of platforms.
Languages Spoken
English

Urdu

Arabic (Classic)